Business and Client Golf Days
Golf Services provided by Paul Wardell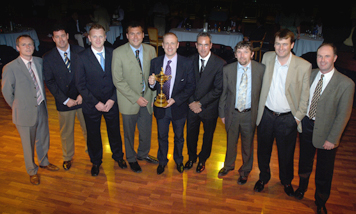 • Individual Tuition (for employees and
clients)
• Group Clinics on the range covering all
aspects of the game.
• A Golf day will enable me to play with each invited guest where I can pass on vital tips about performing better and improving course management.
• 18 hole on course sessions can be arranged with me playing with 1, 2 or 3 players.
• Administer the golf day for staff and employees.
• Host the prize presentation on golf days.
For a corporate golf date quote please contact Paul - paul@paulwardellgolf.co.uk
____________________________________________

Would you sponsor Paul Wardell when he competes on the PGA Scottish Region Tour?
If this is something you would be interested in, you can gain exposure for your company and receive Paul's services in the following ways;
• Supporting a golf professional from East Lothian playing throughout Scotland.
• The Company brand name can be put on clothing, head wear and equipment such as golf bag, balls, head covers and towel.
• Paul's golf services as provided in client golf days can be utilised as part of the sponsorship agreement.
• Advertising your companies name on Paul's car.